Volunteering
Volunteers are the life-blood of community festivals. The organisers of the Newkulele Festival are all volunteers and the festival itself would not happen without the many other wonderful people who give their time during the weekend of the festival every two years.
The Newkulele Festival is currently seeking Expressions of Interest from people who would like to volunteer at the 2022 Festival. At the moment we are just collecting your details. Then, as festival time approaches, we will be in touch to confirm that you're still interested and available before allocating roles and time slots.'
If you are interested in Volunteering, read on and complete the Expression of Interest form linked below. The committee will get back to you.
Who can volunteer?
There are a variety of roles available for people with all sorts of skills and experience. The most important thing we need is your enthusiasm and time. There will be a session to familiarise volunteers with the venue and the various roles in the lead up to the festival opening.
A list of different volunteer roles is provided in the application form linked below.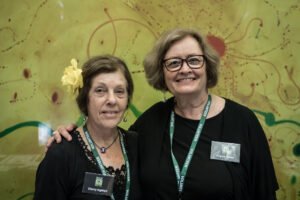 Every effort will be made to match volunteers to their preferred roles and times, however we cannot make any guarantees. Allocation of roles will depend on the number and availability of volunteers.
The Newkulele Festival Committee look forward to working with you throughout the festival.
MCs and Stage Managers also required
The Newkulele festival is also seeking expressions of interest from those interested in performing as an MC /Stage manager.
MCs/Stage managers will be required to:
Engage with the audience
Announce and back announce performers
Ensure the performance schedule is adhered to
Refer to and thank a variety of sponsors
Anyone is welcome to submit an expression of interest, but we are particularly interested in people who:

Have MC or hosting experience e.g. weddings, comedy events, corporate functions, school events etc
Have excellent communication, time management and people skills
Are confident being on stage and on mic in front of large groups of people
Can perform the role for up to two hours at a time
Have family friendly/PG rated material
If you don't have any experience but still think you might have what it takes, we definitely want to hear from you!